Pears!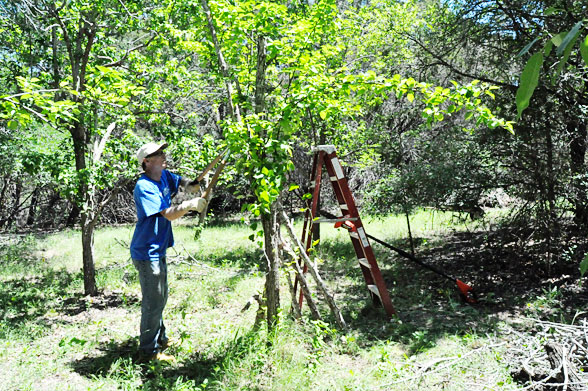 This weekend meant tree trimming here at home. Although it's definitely not the traditional time for tree trimming, this was a necessary event…as we were finally able to see which trees in our small pear orchard just were no longer with us…
Fortunately in most cases, it was just a matter of removing a limb or two…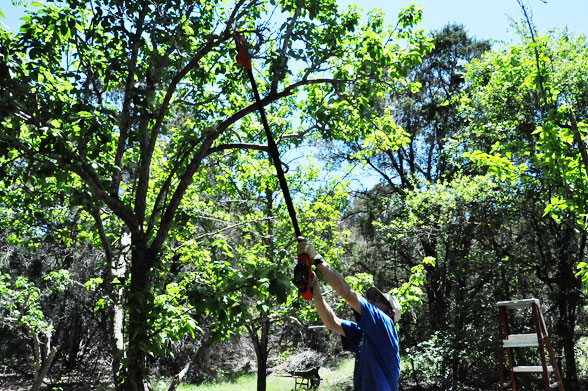 This was all the result of last year's record drought, the worst in Texas history (and that's saying something!) Things are looking better this year although we're still in drought. This year, however, the pear trees are being optimistic…and we've even spotted our first pears!