Wordless Wednesday: Stormy Weather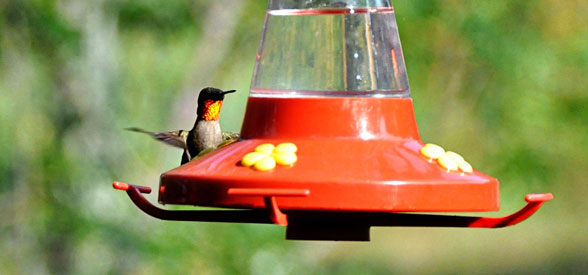 We are between storm systems today, scrambling to get a few things done before the next round of rain (possibly four inches!) No complaints here, though; we are so very far behind in rainfall that we'd be happy for it to rain like this through the summer!
We lost our Internet service, provided as a wireless service off a nearby radio tower, when lightning struck the tower in the last wave of storms; it came back up but we're holding our breath that it doesn't go out again in tomorrow's storms. I've got a Skype video interview set up for Friday morning so I hope, hope the connection holds up!
Our hummingbird feeder has now been expanded to TWO feeders and things are buzzing!