Rafflecopter Giveaway for #BarktoSchool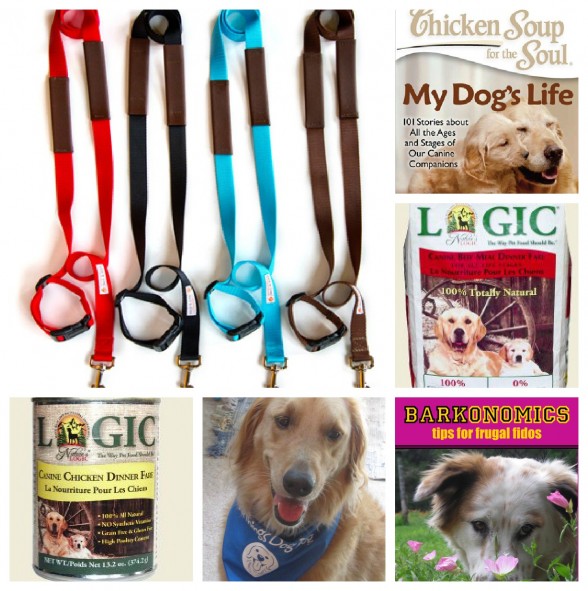 We've been so busy working on our #BarktoSchool Twitter party with our pet sites…and now it's time for the third pre-party giveaway in advance of our #BarktoSchool Twitter party on August 12! By just following the party sponsors and hosts, you'll be entered to win all the goodies above from sponsors Nature's Logic, Walk In Sync, author Peggy Frezon and the Event Barkers team, CatTipper (and DogTipper) and All Things Dog Blog! This is a great package of prizes with some really quality products. Nature's Logic is 100 percent natural dry, canned and raw frozen foods provide everything your dog or cat needs for optimal nutrition. Walk In Sync is the creator of the Get-a-Grip leash, a comfortable, ergonomic way to walk your dog. And Peggy Frezon is the author of a piece in the Chicken Soup for the Soul My Dog's Life. Plus we'll have goodies from your Event Barkers hosts…all for some quick Facebook and Twitter follows!
How to Enter
We've got lots of ways to enter in the Rafflecopter below! No purchase is necessary to win. Must be age 18 or older. This prize is available only to U.S. & Canadian residents.
Everyone worldwide is welcome to join in #EBTweets for fun. Prizes designated to a rescue by their winners may go **only to U.S. rescues**. Thank you for your understanding! While this Rafflecopter will remain open through midnight 5/28/12, prize entries will be cut off at the end of the #EBTweets Twitter Party at 10 PM ET.
Disclosure: #BarktoSchool sponsors are working with Event Barkers to promote their products and to provide prizes for the #BarktoSchool giveaways.