Home > Jamaica
Home > Photo Galleries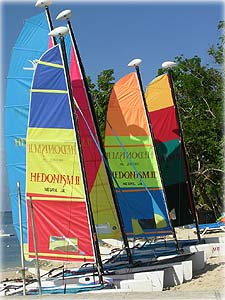 Photo Gallery:
Hedonism II, Negril, Jamaica
More than any other resort we've visited in the Caribbean (make that in the world), people ask us about Hedonism II.
Everyone's heard the rumors about the wild hot tub parties, the stories of guests who return time after time (so many, in fact, that this resort has the Caribbean's highest repeat rate), and the "be wicked for a week" motto which this resort proudly proclaims.
But what's fiction and what's fact? We've written an extensive special section on Hedonism II on our romantic travel site, Lovetripper.com; click here to see the special section with sections on everything from theme nights to room types.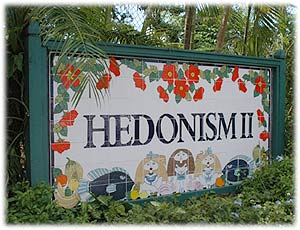 Or, for a quick look at the resort, have a look through our photo gallery for a peek at the resort's new features, rooms, pools, bars, and more.
> Next page: Guest rooms (with their famous mirrored ceilings)